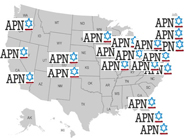 Letters to the editor spurred on by the APN Action Alert

"AIPAC doesn't speak for me:

Obama's leadership on Israel deserves support

"

have appeared in newspapers from coast to coast! Thanks to all of you who sent in letters and for making a difference.

See links to some of the letters as they appeared online.