Audio Archive
Talia Sasson: Freeze will be hard

Play audio
December 2, 2009
- The author of the Sasson Report on illegal outposts and law enforcement in West Bank settlements analyzes the challenges of enforcing the settlement moratorium and calls on her government to redouble its efforts to achieve peace.
Peace Now Director Oppenheimer on settlement freeze
Play audio
December 1, 2009
- Peace Now Secretary General Yariv Oppenheimer describes how the movement plans to verify that the Israeli government's settlement freeze policy is implemented.
Ori Nir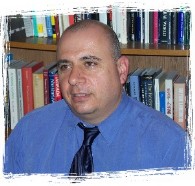 Play audio
March 21, 2010
- Nir was interviewed as part of a discussion on the Middle East policy of the Obama administration in the aftermath of the recent announcement of housing construction in East Jerusalem during Vice President Biden's visit.