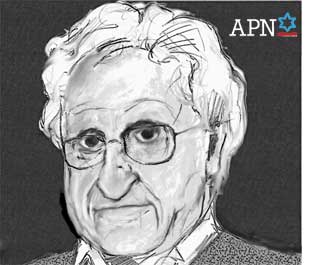 The renowned Israeli author and a founder of Peace Now is one of the most moral voices in Israeli society.
"Israel is capable of doing miraculous things, heroic things. I've seen them happen throughout my life. Surely a country that can do countless heroic things can find a way to peace."
Dear Friend,
We have come a long way since my friends and I laid the foundations of Peace Now in 1978.
It would seem that our ideas and yours won in the Israeli and global arenas. Even Prime Minister Benjamin
Netanyahu, one of the staunchest opponents of dividing the biblical land of Israel into two states, said recently that he is ready to accept a demilitarized Palestinian state next to Israel. By doing so, Netanyahu joined other Israeli prime ministers who came from the right, such as Ariel Sharon and Ehud Olmert, who opposed the creation of a Palestinian state, only to change their position later.
But let's not fool ourselves. Despite such statements, the path leading to the actual creation of a Palestinian state is still long. In fact, the path leading to the de facto creation of a bi-national state between the Jordan River and the Mediterranean Sea - a single state inhabited by two peoples - is much shorter.
Some 1.5 million Israeli-Palestinians live in Israel proper. Another 200,000 non-citizen Palestinians live in East Jerusalem and surrounding areas that were annexed by Israel after the 1967 war. If you add to them the 3.5 million Palestinians who live in the West Bank and Gaza, the de facto bi-national state today would be composed of 55 percent Jews and 45 percent Palestinians. Given the differing birthrate levels, in several short years that ratio will flip in favor of a Palestinian majority. The Jewish State will, heaven forbid, vanish.
By doing nothing, we are following a short path to an ugly future: Israel as an apartheid state with a Palestinian majority. And following the miserable, violent model of multinational states in the 20th century, such as Yugoslavia, the bi-national state in the land of Israel would likely also be the source of ceaseless violence between two peoples who are so different from each other.
A bi-national state is a proven recipe for the creation of a political monster. It will create an Israel that many Israelis and Jews will not recognize, let alone support or want to live in. It will give Jews the option of living in a country that practices formalized and official Jewish discrimination against Palestinians, or leaving to do what they have done so well throughout history: maintain their identity among other peoples, away from the land of their forefathers.
This is no fantasy. Already some Palestinians have given up on the desire for a state of their own and are instead demanding equal rights in a bi-national state.
One immediate step that must be taken to prevent this dangerous process is to stop the expansion of settlements in the West Bank and to remove the outposts built in recent years. It can be done - it was done in the Gaza Strip in 2005 and in the Sinai Peninsula after Israel signed its peace treaty with Egypt.
Removing outposts and stopping settlement expansion - or even taking the very sensible step of beginning to remove some settlements now - is not the same as withdrawing the Israeli army or abandoning the settlers. The IDF must continue to maintain security until a peace treaty is signed. But in the meantime, we must stop this expensive, absurd process of further entangling and intertwining ourselves in the living tissue of another people.
Stopping the settlement of the West Bank is neither a gesture to the American administration nor a gesture to the Palestinians. Stopping the settlements is vital for the sake of our future, for the sake of our Israeli identity, which is gradually being eroded as we proceed toward the abyss of bi-nationalism. We must do it even if we are skeptical as to the ability of the two peoples to reach an agreement of peace and security.
Dear friends, these are my concerns for the future. But I don't simply worry silently. I write and I speak out about the grave mistakes we are making. And I encourage others to do the same and become active with Peace Now.
Why Peace Now? Because they are doing vital work, in both the United States and Israel, to keep the chance for peace alive.
Americans for Peace Now (APN) has compiled for me the following information about its work and that of the Israeli Peace Now movement. I hope this powerful depiction of Peace Now's and APN's accomplishments will prompt you to join me in supporting them. I stand by APN and Peace Now, and I urge you to do so too.
Israel's Peace Now movement (Shalom Achshav) and Americans for Peace Now have always led the way in opposing settlement activity, and for years have been conducting a consistent public campaign against settlements. The shift in public opinion in Israel and among world Jewry against settlements is in part because of Peace Now's work - and because of your support.
Today, there cannot be a public discussion about war or peace in the Middle East without Peace Now's clear, principled voice.
There cannot be an action taken regarding Israel - in Congress or elsewhere in Washington - without Americans for Peace Now weighing in.
There cannot be a house built illegally in a West Bank settlement without Peace Now's Settlement Watch project documenting it, reporting it and warning against its repercussions.
And while Peace Now in Israel is investigating illegal construction and opposing it in the courts, Americans for Peace Now provides the funds needed to get the job done. In fact, APN provides 60 to 90 percent of the funds that Peace Now in Israel uses.
Peace Now and APN are committed to pursuing our objectives rationally, civilly and lawfully:
In the courts, Peace Now forced the Israeli government to commit to removing the settlement outpost of Migron, which was built on Palestinian land.


At rallies, Peace Now mobilizes Israelis to call for a settlement freeze, and to make the case that this should be done not because of diplomatic pressure, but because it is in Israel's interest.


With the

U.S.

government,

APN

acts to keep elected officials focused on Middle East peace. Recently,

APN

generated support for a Congressional letter urging the president to work for a stable ceasefire in Gaza.


For the media,

APN

is a chief source of information and analysis on the Middle East. WhenNewsweek magazine wanted to explore the settlement controversy for its Sept. 21 issue, it turned to

APN

for background.



APN'

s and Peace Now's websites offer up-to-the minute news coverage and analysis that gives you the information you need to debate the issues.
Peace Now is the largest grassroots peace movement focusing on a two-state solution with security for Israel. In fact, the term "two-state solution" has entered general usage largely through the work of Peace Now and APN - with your help.
The opponents on the right look at the Palestinians and see only terrorists. They view the settlements as exercising Jewish rights in the Jewish homeland. APN asserts that the settlements are not an exercise in pioneering Zionism. Rather, they are a threat to Israel's future.

My friend, Israel is capable of doing miraculous things, heroic things. I've seen them happen throughout my life. Surely a country that can do countless heroic things can find a way to peace.
Please continue, or begin, your support of APN with a tax-deductible donation.
Shalom,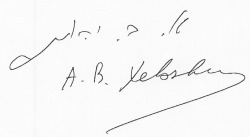 A.B.
Yehoshua

Your contribution, now, to APN will help bring a better future for Israel.
A. B. Yehoshua is one of a number of Israeli and American literary figures to voice support for Peace Now and APN. Click here to read what Michael Chabon, Ayelet Waldman, Amos Oz, and David Grossman have had to say about Peace Now's impact.