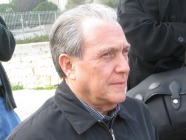 A few weeks ago, Americans for Peace Now sent out my letter asking you stop being defensive about what our adversaries say about us. They have been accusing us of all kinds of nonsense - when actually, APN and our sister organization Shalom Achshav, have been working for the only possible solution that will lead to peace and security for Israel. If you want to see what effect we are having, read this editorial published yesterday by the editor and columnist Yael Paz-Melamed for the Israeli daily Ma'ariv.
Translated by Israel News Today, the article recognizes the effect that the tireless work of Shalom Achshav is having. "Together with another several hundred, even several dozen, determined and committed activists such as [Yariv Oppenheimer], the movement succeeds in standing up to tens of thousands of settlers ..."
Together we must embark upon an aggressive program of educating the public about Israel's need for a two-state solution in order to survive and even thrive.
But, for this to happen, we all need to step up our giving to APN. I have pledged to match every increase over your previous annual contributions up to a total of $30,000. We're halfway there and I want you to make me go all the way.
Let's make it happen!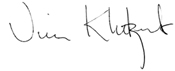 James Klutznick
Chair, Americans for Peace Now
Dear Friend,

As a longtime APN supporter, I'm excited to have been elected Chair of APN's Board of Directors. I'd like to take this opportunity to thank you, APN's donors, for all your support of APN through the years. I would also like to cut right to the chase: APN is pro-Israel, Zionist, pragmatic and committed to Israel's highest ideals. The drubbing Americans for Peace Now takes from zealots and partisans may make some wonder, and this has put us on the defensive far too often.
I'd also like to suggest playing some offense and stop being defensive about what our adversaries say about us. Let's embark an aggressive program of educating the public at large of Israel's need for a two-state solution in order for Israel to reach its full potential.
In our support of a two-state solution, a negotiated compromise with a pragmatic Palestinian leadership and an end to Israel's destructive and expensive settlement drive, we are working in the best interest of both Israel and the United States.
Israel was founded as a Jewish democracy where our people could flourish as a free nation after 2,000 years of statelessness. But Israel cannot remain a Jewish democracy if it continues to rule over millions of Palestinians without a state of their own. In calling for an end to settlement construction and the creation of a Palestinian state, we are the ones who understand that without this, Israel is closer to becoming a bi-national state where Israel ceases to be Jewish and democratic. You can't get more pro-Israel than this.
Ending the conflict with the Palestinians will make it easier for Israel to integrate into regional security arrangements at a time when Iran is growing more bellicose and Syria is on the edge of civil war. Less friction between Israel and its other neighbors is in America's strategic interest.
Who thinks Israel will be better off if it continues its settlement policy and occupation of the Palestinians? And what kind of nightmare world are they living in? Israel is a modern democracy; a first-world economy. Our opponents on the right are willing to throw that Israel under the bus, as they like to say, in exchange for more settlements and an elusive search for an unblemished Palestinian negotiating partner.
One of our goals at APN is to educate those who want to learn about the actual contours of the Middle East situation. Those who do realize that a one-state "solution" means the demise of Israel, and that the only workable solution is a negotiated two-state solution, with security guarantees for Israel...
That's Yossi Alpher's conclusion. I hope you will read his enclosed piece, where he analyzes why solving the Israel-Palestinian conflict is in the U.S. interest and how the absence of a Palestinian state threatens Israel.
Alpher, a veteran Israeli security expert and former Mossad agent, also explores how the Netanyahu ­government is responding to the changes in the Arab world by hunkering down, an approach Alpher says puts Israel at a disadvantage:
"This essentially passive approach stands out in sharp contrast to the proactive way that other ­'non-revolutionary' Mideast states like Turkey and Saudi Arabia have acted successfully to further their national interests in a revolutionary environment."
Alpher offers his expert analysis to APN each week. Post his Q&As on your Facebook page. Tweet them. Spread the word. APN's approach is nuanced and informed, and now it's easy to inform others. Tell them about News Nosh, APN's daily news review from Israel. Sign up for APN's updates and Action Alerts. Join us on our annual study tour of Israel--and bring along a friend. This year the dates are: December 1-6 (for more information check out our web site: www. Peacenow.org and search for study tour).
It's time to increase our support of APN and its goals. We're allied with an iconic grassroots movement in Israel, Shalom Achshav, and it's our support that fuels their activities there.
Please consider supporting us generously in 2012. If you usually make your donation at the end of the year, think about making it earlier this year. Bring one new donor into the APN movement in 2012 and watch us grow.
And if you increase your total giving this year, I will match those increases up to $30,000. So if you raise your tax-deductible gift from $100 to $150, I will contribute an additional $50 to support APN's vital work.
APN is the rational voice of moderation in the Jewish world. We're a moderating force in the Conference of Presidents of Major American Jewish Organizations, the umbrella organization that my father, Philip M. Klutznick founded in 1954. In fact, we're the primary group in the Conference that consistently advocates for a two-state solution and consistently serves as a reminder that the ossified settlement policies of Israeli leaders are part of the problem. That example alone should tell you that we have our work cut out for us.
We know who we are and what we stand for. Let's demonstrate it.
Thank you,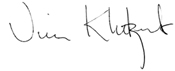 James Klutznick
P.S. We are making progress towards the two-state solution. The answer can be found in the Israel Supreme Court's ruling recently that the Migron outpost near Ramallah is illegal and must be dismantled by Aug. 1. Peace Now in Israel pursued the case. In an editorial, the New York Times called the decision "an important contribution to justice." It's just one of the ways we're pushing the peace agenda.
---
A native of Chicago, Jim Klutznick grew up in an environment of public service and Jewish community activism, and has been involved in Jewish public life for many years. In addition to serving on the Board of Americans for Peace Now, he was President of Chicago's Jewish Family and Community Service and the head of Jewish United Fund's real estate ­division for several years. He was a Trustee of B'nai B'rith's Youth Organization (BBYO), a Commissioner of the Youth Commission of BBYO, and is currently a board member and past Chairman of the B'nai B'rith Beber Camp in Mukwonago, Wisconsin.
A graduate of Princeton University, where he has sat on the Advisory Committees of the School of Architecture and the Near Eastern Studies Department, Mr. Klutznick also served a tour of duty with the United States Air Force.
Mr. Klutznick is co-founder and Vice Chairman of Senior Lifestyle Corporation, a national senior housing development and management firm. Additionally, he is a principal of Klutznick Enterprises, a developer of mixed-use real estate. He has been involved in the planning, development, leasing and management of shopping centers, mixed-use developments and senior housing for over 40 years.