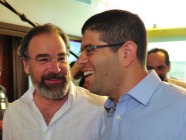 Americans for Peace Now Board Member Mandy Patinkin today toured the West Bank and East Jerusalem with Israel's Peace Now movement and spoke at an annual conference of Israel's peace camp, addressing a crowd of 700 progressive activists.
Watch the report on Israel Channel 10 about Patinkin's visit...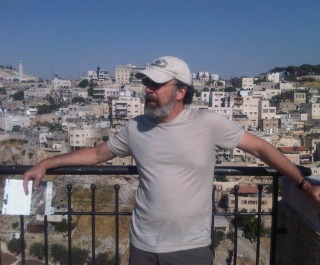 This photo, taken today, shows Patinkin at the East Jerusalem Palestinian neighborhood of Silwan, during a tour that Peace Now organized for him and other cast members of the successful television series Homeland. The map in his hand is the one that Peace Now hands out on its tours.
Patinkin spoke earlier at the conference in Tel Aviv about touring the West Bank with Peace Now and urged participants to continue working for peace.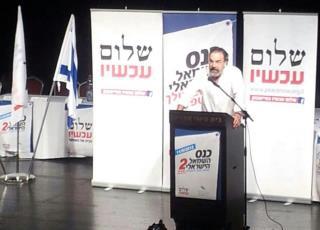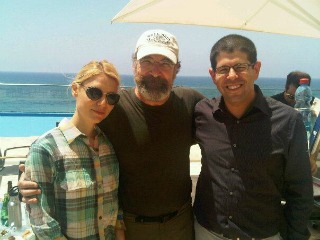 To read more, see these articles on the conference
Israeli left-wing debates Netanyahu-Mofaz deal at Tel Aviv conference
As "Homeland" films in Israel, cast member Mandy Patinkin speaks to Peace Now activists