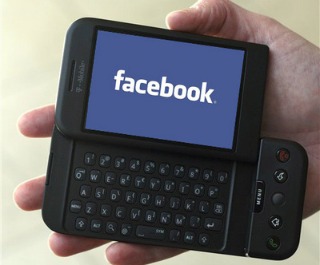 APN's innovative efforts to reach new audiences through high-tech tools and through social media just got the attention of the New York
Jewish Week
.
Here's what James Besser wrote:
Social media is the new currency of political activism. And which Jewish group has the most in the bank?


No, it's not the AJC or the ADL. Take a look at Facebook for the answer: it's Americans for Peace Now (APN), which currently has 17,039 Facebook users who "like" the pro-peace process organization.

AIPAC, the big pro-Israel lobby, isn't far behind with 16,229 fans, but let's face it: AIPAC has a lot more resources to work with than little APN. An informal survey puts J Street in third place with 10,210 fans; most of the other Jewish groups active on Facebook are way down in the triple digits, if that...

Leaders of "establishment" Jewish organizations, who fret a lot about not connecting with younger Jews, should take notice.

I want to add that there's more going on here than simple numbers: We're succeeding not just because we stand for something that people identify with -- believe in Israel, believe in peace -- but also because we're pioneering creative ways to connect to people electronically. One example that I'm particularly proud of -- and that Besser didn't mention in today's piece -- is our revolutionary
iPhone
and
web
app, which 50,000 people used in its first week.
Our work here isn't done. We need your help to keep building our community: Fan us
on Facebook
, join our
email list
, get your friends and family engaged too. We also need you to join us in calling for policies that can help being peace to Israel.
Here is one important opportunity for action
.