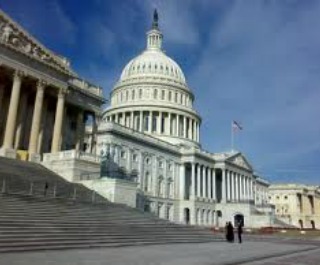 Thank you so much for taking action on H. Res. 568 - it made a difference (see below). Now we need you to follow up and take action one more time this week.
Tell your member of Congress: Sign the Price-Dreier letter to President Obama.
Two members of Congress, Reps. David Price (D-NC) and David Dreier (R-CA) are trying to do the right thing on Iran. We need you to tell other members to join them. At a time when bipartisanship is rarely seen on Capitol Hill, Reps. Price and Dreier have joined forces to initiate a bipartisan letter to President Obama supporting ongoing diplomatic efforts to resolve the crisis over Iran's nuclear program.
Regrettably, recent actions in the House may have sent a message that House members are not supportive of ongoing diplomatic efforts to deal with Iran. This letter helps correct that impression, making clear that these diplomatic efforts have strong, bipartisan Congressional backing.
Tell your member of Congress to show support for a diplomatic solution on Iran.
Moreover, H. Res. 568 (to be passed later today in the House), endorses a policy of rejecting Iran acquiring "nuclear weapons capability." However, the text of the resolution nowhere defines what the term "nuclear weapons capability" means. Last night on the House floor, Congressman Berman (D-CA), a lead sponsor of H. Res. 568, took an important step toward correcting this problem when he articulated a clear definition of the term - a definition that was not contradicted by any other member. He stated that "Nuclear weapons capability--there are three elements, as defined by the Director of National Intelligence: fissile material production, one. Design, weaponization, and testing of a warhead, two. A delivery vehicle. To be nuclear-capable, you really have to...master all three elements. While Iran has the delivery system, they have not yet mastered--but they are making progress--on steps one and two. And if one day, when they've mastered all the other elements and they kick out the inspectors and they shut off the cameras, I will consider them nuclear-capable."
The Price-Dreier letter further corrects this deficiency in H. Res. 568. It clearly defines "nuclear weapons capability" as "the capability to produce them [nuclear weapons] from stockpiled materials and components," consistent with the definition articulated by Rep. Berman.
Tell your member of Congress to support this clearer statement of policy on Iran.
Reps. Price and Dreier deserve credit for looking past partisan politics to initiate this constructive and timely letter in support of resolving the Iran crisis through diplomacy.
---
Earlier this week, we asked you to tell your member of Congress to oppose H. Res. 568, based on very specific concerns about the text. Thousands of you did so and your voices made a difference. While the House is expected to pass H. Res. 568 later today, during the floor discussion of the resolution last night, House Foreign Affairs Committee Ranking Member Berman (D-CA) was pressed by colleagues to clarify, on the record, some key points that we - and you - had raised about the resolution. In response, Berman clarified, first, that "There is no authorization for the use of force...There is nothing in this resolution, and there is no intention in this resolution, to provide that authorization." Second, as noted above, he clarified what the resolution means when it rejects Iran acquiring "nuclear weapons capability," offering a sober, pragmatic definition of what "nuclear weapons capability" means.
These on-the-record clarifications are extremely important. The fact that members of Congress demanded them, and that Rep. Berman felt it important to make them (and that no other member of Congress contradicted him) validates the legitimacy of our concerns and the impact of your activism.