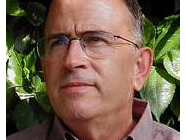 VIDEO precedes the Q and A. Yossi Alpher visited the Peace Now offices in DC last week, as Israel marked 45 years since the West Bank, Gaza Strip and East Jerusalem were captured in the Six-Day War.

Watch the video of his short analysis on the impact of 45 years of occupation on Israeli society and then read the Q and A on the decision to evacuate 30 settlement housing units in Bet El, unilateral initiatives regarding withdrawal from West Bank territory, and why the press has gone out of its way to cover PM Netanyahu

Q. Does the Netanyahu government's decision to evacuate 30 settlement housing units in Bet El that are built on private Palestinian land constitute a significant victory for the rule of law in Israel? Is this a possible step toward a serious peace process?
A. This is a minor victory for the rule of law--one that surprisingly sounded quite an alarm in ideological settler circles. But it is minor, because Prime Minister Binyamin Netanyahu very prominently "compensated" the worried settlers by proclaiming he would build another 851 housing units in the West Bank, including some 300 in Bet El where the neighborhood in question, Givat HaUlpana, is located. Nor is it clear whether the government will actually move the five apartment buildings containing the 30 units (at huge expense: anything to avoid actually demolishing a West Bank settler home!) or merely seal them in anticipation of some future opportunity to reoccupy them. Further, the government intends to transplant the Ulpana settlers to a military base in Bet El--again, in violation of international law.
Worse, in ostensibly upholding the rule of law, Netanyahu went out of his way to admonish Shalom Achshav that its efforts would only produce more settlements. As Shalom Achshav and others have pointed out, as many as 30 percent of settlement dwellings throughout the West Bank were built on private Palestinian land, meaning they were constructed illegally even by the standards that repeated Israeli governments have professed to uphold. Shalom Achshav has spearheaded appeals to the High Court of Justice to remove settlements from private Palestinian land--in other words, spearheaded defense of the rule of law in Israel.
Finally, building 851 new housing units in West Bank settlements is hardly a formula for advancing the peace process.
Q. Meanwhile, Defense Minister Ehud Barak has suggested that Israel examine unilateral initiatives regarding withdrawal from West Bank territory. Are there serious possibilities for movement forward here?
A. Barak casually dropped a remark some 10 days ago about the possibility of falling back on unilateral measures if nothing else works: "If it turns out that [a peace agreement] is not possible, thought must be given to an interim agreement, or even to unilateral action." He did not elaborate.
But his statement is characteristic of the thinking in a growing number of peace- oriented circles in Israel that are troubled by the current stalemate, see little likelihood of Netanyahu and Palestinian Liberation Organization Chairman Mahmoud Abbas engaging in serious talks, and fear the consequences. Thus, the Institute for National Security Studies recently presented a plan for unilateral, or if possible, "coordinated unilateral" withdrawals by Israel on the West Bank. INSS Head Amos Yadlin specifically proposed Israeli withdrawal to the West Bank fence line, with a military force remaining in the Jordan Valley until a peace treaty can be negotiated. Blue White Future, a dovish organization that comprises a number of former security officials, advocates something similar.
These ideas for unilateral Israeli withdrawals are problematic from several standpoints. In the aftermath of the unilateral withdrawal from southern Lebanon in the year 2000 and the 2005 pullout from the Gaza Strip, the idea is no longer popular with a large portion of the Israeli public who feel that the withdrawals merely invited Arab aggression. Further, the unilateral approach has little chance of gaining traction among the right-wing majority in the 94 MK-strong Netanyahu coalition. Indeed, many on the right object to any and all withdrawals simply because they covet the territory of the West Bank. In this sense, Barak is clearly in a minority in his own government.
Then, too, the PLO leadership also rejects the idea of unilateral Israeli withdrawals, arguing that the "temporary" borders envisioned by these schemes would become permanent, thereby denying Palestinians a state based on the 1967 borders with East Jerusalem as its capital. So much for the possibility of "coordinated" unilateralism.
Essentially, then, the unilateral withdrawal proposals represent frustration more than a serious chance to make progress.
Q. What about reports that Netanyahu's and Abbas' representatives are maintaining a quiet channel of communications and that Shaul Mofaz is planning to meet with Abbas? Any prospect of progress here?
A. That Yitzhak Molcho and Saeb Erekat have, according to media reports, met six or seven times since the late January Amman meeting is undoubtedly welcome news. Apparently this channel has been used to discuss gestures like Israel's recent transfer to the Palestinians of the remains of nearly 100 Palestinian suicide bombers and other terrorists. And it could serve as a springboard for launching talks if and when Netanyahu and Abbas agree on preconditions. But this is not likely; nor does either leader appear overly concerned at this point in time by the absence of talks.
Mofaz is the author of an interesting plan for a coordinated interim withdrawal and recognition of a Palestinian state, with incentives for settlers to leave and guarantees to eventually withdraw to the 1967 lines. Having brought Kadima into the coalition in return for virtually nothing but lip service from Netanyahu on the Palestinian issue, Mofaz is obviously anxious to demonstrate to his party and constituency that he is "doing something". Yet the sad fact is that neither Abbas nor Netanyahu will endorse Mofaz's plan--and Mofaz presumably knows it.
To get a sense of what Mofaz can and cannot accomplish on the Palestinian issue through membership in this government, let's return to the Ulpana neighborhood. Without Kadima in his coalition, Netanyahu would probably have felt obliged to yield to his own right wing and pass an outrageous law to legalize, ex post facto, the Bet El settlers' takeover of private Palestinian land. With Mofaz at his side, Netanyahu was emboldened to "uphold the rule of law", albeit (see above) to a very limited extent.
In sum, an important yet fairly limited accomplishment for Mofaz and Kadima.
Q. At least in Washington, are the think tanks that deal with the Middle East preparing their traditional Middle East peace process agendas for the next administration?
A. Pointedly, no. My inquiries have turned up a universal reaction by Middle East experts at the Washington think tanks. They are preparing position papers for the next administration on Iran, Pakistan/Afghanistan and the "Arab spring", but not on the Israeli-Palestinian peace process. This reflects a startling and unusual assessment that not only is the peace process in the deep freeze until elections, but it will remain frozen at least into early 2013.
Q. Finally, to "spin". The international press appears to be going overboard lately to cover Prime Minister Netanyahu ("King Bibi") and his family. Why?
A. Netanyahu and his controversial wife Sarah have given unprecedented access to the international media in recent weeks--far more than they give to the hypercritical Israeli press. The idea appears to be to improve the prime minister's image abroad and, indirectly (the Israeli public likes to see its leaders featured globally), in Israel, too.
What triggered the timing is not clear. Netanyahu is certainly aware of Israel's problematic image internationally, whether because of the occupation and settlements, or Iran, or both. His image can only benefit from Time magazine crowning him "King Bibi", a TV series tagging along for a day's tourism, and the German tabloid daily Bild running a flattering portrait of Sarah. Even Vanity Fair's more balanced treatment probably falls into the category of "just spell my name right." Netanyahu is certainly not the first Israeli prime minister to initiate flattering international coverage.
One interesting by-product of this media blitz concerns Sarah Netanyahu. The Israeli press frequently reports that she wields unusual influence in the Prime Minister's Office, where she insists on interviewing potential senior appointees and whispering in Bibi's ear regarding affairs of state. Netanyahu's spokespersons consistently deny this. In the Bild interview, Sarah Netanyahu claims that all she and her husband have time to talk about is kids and family. But Bibi then appears and acknowledges that it was Sarah who persuaded him to do the Gilad Shalit deal.
Now that the prime minister's father and ideological mentor, Professor Ben Zion Netanyahu, has passed away, the hawkish Sarah Netanyahu can be expected to wield even more influence.