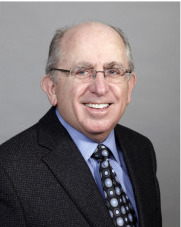 Dear Friend,
My name is Luis Lainer. I am a former National Chair of Americans for Peace Now (APN), and remain an active board member. Along with supporters of APN like yourself, I am dedicated to doing all I can to help Israel achieve a peaceful resolution to the conflicts with her neighbors, including a two-state solution with the Palestinians.
Today is the Jewish holiday of Lag B'omer. It is traditionally a holiday of joy and celebration, but as you'll read below, some have used it in a way that is very contradictory to the spirit of the holiday, and certainly against the cause of peace. An oped from me called "Lag B'omer Price Tag" is being featured on the website of the
Los Angeles Jewish Journal
, the most widely viewed online Jewish newspaper.
I hope you'll read the piece, and in the best spirit of the holiday and our Jewish tradition, I encourage you to consider joining me in
making a donation
to Americans for Peace Now. I have decided to match whatever donations you contribute on a dollar-for-dollar basis up to $18,000. I hope you will push me to meet my maximum amount!
Thank you.
Luis Lainer