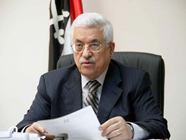 August 10, 2009- Vol. 10, Issue 45

News and analysis from the Israeli and Arab press that goes beyond the American headlines:
THE FIRST IN MANY YEARS: Palestinian delegates traveled to Bethlehem from around the Arab world last week to participate in Fatah's 6th conference, the first held in 20 years, and the first ever held on Palestinian soil.
THE FIRST

IN

MANY YEARS

; NO

DISSENT ALLOWED

;

BIBI DOWN, TZIPI

UP;

STUBBORN SQUATTERS SUED

?;

BARAK DIDN'T KNOW

;

OUTPOST B&B
THE FIRST IN MANY YEARS: Palestinian delegates traveled toBethlehem from around the Arab world last week to participate in Fatah's 6th conference, the first held in 20 years, and the first ever held on Palestinian soil. The expressed goals of the conference were to reform the party's platform and to elect new leaders to the party's leadership councils.
Palestinian President Mahmoud Abbas, who was unanimously reelected as head of Fatah's Central Committee, opened the conference on August 4th with the declaration that "our determination to choose the path of peace and negotiations does not mean that we have abandoned our noble path of legitimate resistance, which is based on international law."
While this sentiment attracted a great deal of negative attention from many Israelis, some commentators viewed it differently. An editorial in Friday'sHaaretz disagreed with the analysis that Abbas's refusal to disavow resistance disqualifies Fatah as a partner in negotions. Rather, Abbas's comments and the party platform "sent Jerusalem an unequivocal message: The Palestinian national movement's strategic choice is still two states for two peoples. Although Fatah's first convention in 20 years was held in the shadow of the Israeli occupation and an impasse in the peace process, the movement committed itself to the diplomatic option and the principles of the Arab peace initiative."
Peace Now's Secretary General Yariv Oppenheimer agreed. "Realists willing to take an honest look at the Bethlehem convention will have seen positive and unprecedented indications of new Palestinian willingness to make peace with Israel and drop the demand for the right of return," Oppenheimer wrote.
Oppenheimer similarly cautioned against reading too much into the conference's refusal to recognize Israel as a Jewish state. "Palestinians ask to be allowed to recognize the State of Israel alongside and independent Palestinian state, but are unwilling to turn their backs on their brethren, the Arab minority living within the Green Line as Israeli citizens. Thus, Palestinians prefer not to get involved with the subject of Israel's internal definition of its character, customs and identity. But those who wish to doom negotiations will continue to demand recognition of Israelas a Jewish state, something Palestinians can't and shouldn't need to give."
Veteran Palestinian journalist Daoud Kuttab argued that one tangible change Fatah will see as a result of the conference is a shift in power from outside the West Bank and Gaza to the Palestinian territories. "Holding the sixth conference in Bethlehem has permanently sealed this change. Such a change will have an important effect on Palestinian political thinking. As long as the movement had its leaders in various Arab countries, they were susceptible to pressures from this Arab country or that."
Israel facilitated holding the conference in Bethlehem by permitting many Fatah delegates from the Palestinian Diaspora to travel into the West Bank. However, Hamas prevented about 400 Gazan delegates from attending.
It is still unclear if this conference will lead to a generational shift of power. Clear indicators for this will not be available until elections for new members of the Central Committee and Revolutionary Council have been completed. These have been delayed in part by controversies over how to count the votes of absent Gazan delegates (including supporters of controversial strongman Mohammad Dahlan) and accusations of the old guard 'packing' the conference with delegates associated with the older generation. Elections were due to end Sunday evening, but were extended into Monday to give Palestinian delegates in Gaza more time to vote electronically.
Hope for such a generational shift waned as the week wore on. "We have no illusions. A conference after 20 years, in such a complex situation, will not lead to an upheaval and a new path," said Qadura Fares, a West Bank Fatah leader representing the interim generation. However, Ma'an News reported on Monday that establishment Fatah figures were facing strong challenges for their seats. Mohammad Dahlan, Jewish intellectualUri Davis, and jailed lawmaker Marwan Barghouthi were all considered strong electoral contenders. (Yedioth Ahronoth, 8/5/09; Haaretz, 8/7/09;Jerusalem Post, 8/6/09; Jordan Times, 8/6/09; Ma'an News, 8/7/09; Reuters, 8/5/09; Ma'an News, 8/10/09)
NO DISSENT ALLOWED: Israeli Foreign Minister Avigdor Liebermancalled the head of Israel's diplomatic mission to Boston back to Jerusalemfor a "clarification meeting" with his superiors. Consul General Nadav Tamir, Israel's consul general in Boston, last week sent a cable to the North America Department of Israel's Ministry of Foreign Affairs, in which he harshly criticized the Israeli government for escalating its disagreements with Washington. Like other Foreign Ministry cables, Tamir's was confidential, but like many other confidential cables it was leaked to the Israeli media.
The cable criticizes the government for publicizing its disagreements with the U.S. and for enhancing the impression among Americans that "while the Obama administration is trying to resolve conflicts around the globe, it has to deal with the obduracy of Iran, North Korea and Israel."
"The way in which we conduct our relations (with the U.S.) these days causes strategic damage in two components of the 'special relationship,' which are the level of intimacy in determining policy and the American public opinion support for Israel," Tamir wrote. He noted that in the past,Israel always preferred to say to Washington "yes, but" rather than "no," and to sacrifice "tactical issues" for the benefit of the strategic relationship. Now, as Israel's government is perceived as ratcheting up a confrontation with the Obama administration, public support is eroding "and the damage is expected to become even more severe," he wrote. He ended his cable by stating: "We will be able to influence the U.S. policy on Iran, Syria and the Palestinians much better in the future if we rehabilitate our position as partners to the administration's moves and not as a country that is being communicated with through State Department briefings, as is being done with Venezuela and North Korea."
A Haaretz report depicted Tamir's cable as "a rare internal rebuke," of the government's conduct. The Prime Minister's office reportedly was particularly angered by this quote from the cable, which was perceived as directed at Prime Minister Binyamin Netanyahu: "There are political elements in America and Israel who oppose Obama on ideological grounds and are ready to sacrifice the special relationship between the two countries for the sake of their own political agendas."

A spokesperson for Netanyahu said Tamir's views were not worthy of comment. A senior associate of the prime minister said: "this is an unprofessional document ... reflecting the writer's personal political views. It's a pity that an Israeli diplomat should launch an attack like this onIsrael's policy and try to cause deliberate damage."
At a meeting of the Foreign Ministry's senior management on Monday, Lieberman plainly said that diplomats "who cannot carry out the policy of the elected government, ought to resign." He said that the manner in which the cable was leaked strongly suggests that it was done purposefully.
Maariv's chief political columnist Ben Caspit yesterday harshly criticized Foreign Minister Avigdor Lieberman for punishing the diplomat. In a front-page commentary headlined "The Thought Police," Caspit wrote: "Sometimes it seems that Foreign Minister Avigdor Lieberman has set himself a task: to make as many mistakes as possible in the shortest amount of time... The decision to summon the consul general in Bostonfor a 'clarification' in Israel is one of the most stupid ones that Lieberman has made since he took up his position." Caspit noted: "It is not only Nadav Tamir's right to write this memo. It is also his duty." (Channel 10 TV, 8/6/09; Haaretz, 8/7/09; Channel 1 TV, 8/7/09; Maariv, 8/9/09, Haaretz, 8/11/09)

BIBI DOWN, TZIPI UP: For the first time since taking office, Israeli Prime Minister Binyamin Netanyahu's approval rating is lower than that of opposition leader Tzipi Livni of Kadima. According to a Channel 10 TVpoll, only 23% chose Netanyahu when asked "who would you rather see as the next prime minister?" Livni led with 36% and Defense MinisterEhud Barak, the Labor Party leader, was a distant third with only 7%.(Haaretz, 8/7/09)
STUBBORN SQUATTERS SUED? Settlers who illegally build outposts in the West Bank and refuse to vacate them may soon face legal action. So far, the state has not pressed charges against the settlers even when they returned to rebuild illegal outposts moments after Israeli law enforcement officers demolished them. Now the IDF is considering suing settlers who put up illegal outposts and then refuse to vacate them. Judge Advocate General Brig. Gen. Avihai Mandelblit has recommended to the State Attorney's office that settlers who were ordered to evacuate the illegal outposts, and refused to do so several times, should be sued for the evacuation expenses. The recommendation was made mainly as a means to deter settlers from filing nuisance lawsuits against the IDF for alleged damage to property during the demolition of illegal structures in settlement outposts. (Maariv, 8/6/09)
BARAK DIDN'T KNOW: Defense Minister Ehud Barak was the guest of honor yesterday at a ceremony welcoming a new Torah scroll at a synagogue recently opened in the heart of Jerusalem's Muslim Quarter. The synagogue was recently renovated with funds donated by Jewish American millionaire Irving Moskowitz, who financially spearheads the efforts of hard-line settlers to buy property in Arab neighborhoods of East Jerusalem, including the Old City. Barak's office stated that Barak had no idea the synagogue was located in the Old City's Muslim Quarter , but that the minister has no intention to apologize. "Not one of us had an idea that the synagogue is not part of the Western Wall compound. We had no idea that Moskowitz is one of the benefactors of the synagogue renovations," a spokesman for Barak said. However, he argued that "the defense minister need not apologize for attending a ceremony for introducing a new Torah scroll to a synagogue, which was established by Jews already 142 years ago.' Peace Now's Secretary General Yariv Oppenheimer begged to differ. "The Labor Party's chairman ought to denounce destructive actions such as Moskowitz's in East Jerusalem," Oppenheimer said. (Ynet, 8/9/09)
OUTPOST B&B: Settlers in West Bank illegal outposts are trying to get a share of Israel's thriving bed-and-breakfast tourist industry. Maariv last week featured Shlomo Sa'an, an entrepreneur who bought property from a family that left the tiny illegal outpost of Maale Hagit (which houses eight families), near Kfar Adumim, overlooking the Dead Sea. Sa'an built two vacation units and a semi-Olympic size swimming pool. According to the report, Sa'an charges less than the average B&B in Israel, and says he enjoys full occupancy. Another owner of a B&B in an outpost, Moishi Rabinowitz of Keda, near Shilo, told the newspaper that the Israeli government's executive body in the West Bank, the Civil Administration, issued stop-work orders against his small vacation site but he has never heard from the authorities since. Peace Now's Secretary General Yariv Oppenheimer reacted: "The settlers have learned how to turn the outposts into an economically profitable business. I very much hope that they at least remember to pay income tax until the outpost is evacuated." (Maariv, 8/4/09)