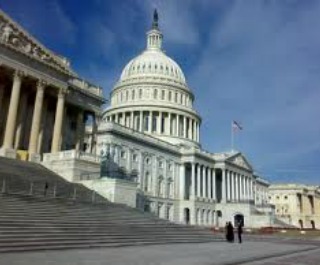 Recently
, we asked you to contact your members of Congress to tell them that AIPAC and its supporters don't speak for you when they call for ever-more belligerent U.S. policy on Iran.
Since we sent you that original action alert, there has been an important development: Rep. Barbara Lee (D-CA) introduced
HR 4173
, the "Prevent Iran from Acquiring Nuclear Weapons and Stop War through Diplomacy Act." This extremely constructive legislation calls for sustained, robust U.S. diplomatic efforts to resolve the crisis with Iran, including calling for the appointment of a high-level United States representative or special envoy for Iran.
If you already took action to contact your Members of Congress, THANK YOU. Now we need you to contact your Representative in the House again to tell them to co-sponsor HR 4173. Please CLICK HERE to contact your Representative.
As we noted previously, there is no question that a nuclear-armed Iran would pose a serious threat to Israel and U.S. national security interests. Addressing this threat requires a sober, rational approach, not the adoption of reckless positions or support for precipitous military action. But AIPAC and its activists are pressing members of Congress to support resolutions (
H. Res. 568
or
S. Res. 380
) that effectively take all options off the table except military action, and that lower the bar for war.
Likewise, Israeli-Palestinian peace is a vital U.S. and Israeli interest. Without peace, Israel cannot have real security and cannot survive as a Jewish state and a democracy. We know that resolute U.S. leadership is vital to achieving it. But the AIPAC-backed initiatives introduced in the House (
HR 4133
) and Senate (
S. 2165
) barely mention support for peace, or U.S. leadership to achieve peace
If you haven't contacted your own members of Congress yet, please do so now! CLICK HERE to contact your members of Congress. Your voice matters and can change what happens on the Hill!
In this election season, members of Congress are under intense pressure. They need to hear from you. You need to let them know that AIPAC and its supporters don't speak for all Jews or all Americans on these issues. You need to let members of Congress know that they have engaged, active constituents, like you, who want them to do the right thing - not just the politically expedient thing - on Iran and Israel.
Click here if you have not yet contacted your representatives.
If you have already contacted your representatives, thank you! Click here to contact them again and tell them to co-sponsor HR 4173.
PS: In case you missed it, we recommend watching last week's
60 Minutes interview with former Israel Mossad leader Meir Dagan
, who spoke forcefully (again) against military action in Iran at this time.