APN Chicago Event

Monday, November 12, 2012, 12 Noon
The Standard Club
320 South Plymouth Court, Chicago, Illinois
Recipient of the Ethel and Philip Klutznick Prophet of Peace Award
HAGIT OFRAN
Director, Shalom Achshav Settlement Watch
Featuring Special Video Remarks From
MANDY PATINKIN
EVENT CHAIRS
Judy and Jim Klutznick
Bettylu and Paul Saltzman
HOST COMMITTEE (Chicagoans All!)
Timothy Anderson, Kay Berkson and Sidney Hollander, Debra DeLee, The Edelman Family, Foundation for Middle East Peace, Aviva Futorian, Rabbi Sam Gordon, J Street, Marilyn Katz, Deborah Loeff, Steven Marcus, Jonathan Plotkin, Senior Lifestyle Corporation, Mark Rosenblum, Linda Rae Sher, Judy Wise and Sheldon Baskin, Harrell Wittenstein, Edward Zifkin



Click HERE to make a tax-deductible donation in support of the event, APN, and Peace Now's Hagit Ofran (Indicate "Klutznick Award Event" in the comments box).



If you are able to join us for this wonderful occasion, Click HERE for a Reservation Form.


Contact APN for more information.

Go HERE for a pdf of the invitation

------------------------------------------------------------------



Mom and Dad were both first generation Americans (both born in 1907), who instilled in their children the values of their nation and their heritage. As a Jewish leader (B'nai B'rith, World Jewish Congress, Conference of Presidents among others) and a national government official (Commissioner of the Federal Public Housing Authority, Ambassador to the Economic and Social Council of the United Nations and Secretary of Commerce), Dad was intimately involved in American/ Israeli relations preceding the birth of the State of Israel through the later years of the last century. On June 6, 1982 Israel invaded Lebanon. On June 30th our father, in collaboration with Nachum Goldmann (founder of the World Jewish Congress) and Pierre Mendes-France (former President of France) and after consultation with Dr. Isam Sartawi, the top PLO official in Europe, issued what became known as "The Paris Declaration," which begins as follows: "Peace need not be made between friends, but between enemies who have struggled and suffered. Our sense of Jewish history and the moral imperatives of this moment require us to insist that the time is urgent for mutual recognition between Israel and the Palestinian people."

In presenting The Ethel and Philip Klutznick Prophet of Peace Award to Hagit Ofran, we are fulfilling the legacy of our parents and preserving the hope for peace.



Born in J

erusalem, Hagit Ofran is a highly regarded and courageous figure in Israeli society and in its quest for security and peace. As director of the Settlement Watch project of the Israeli Peace Now movement (Shalom Achshav), Ms. Ofran is widely recognized as Israel's foremost expert on West Bank and East Jerusalem settlements.

Ms. Ofran is regularly interviewed by the Israeli and international media, and her writings appear in various news outlets and blogs, including Ha'aretz, the Huffington Post, and her own blog "Eyes on the Ground in East Jerusalem."

During the past several years, Ms. Ofran has been the target of widely reported Israeli pro-settler "price tag" threats. She responded in her typical fashion by saying publicly: "We are not afraid! We will not stop fighting for what is important and fateful for our future. The answer to attempts to silence us is to shout louder."

Ms. Ofran's expertise and notoriety led to her being the keynote speaker at the annual Yitzhak Rabin Memorial Event, November 2011 in Tel Aviv, where she delivered a powerful speech.

Raised in a large, Orthodox family, she is the granddaughter of Yeshayahu Leibowitz, the renowned Israeli philosopher, scientist and social critic, who was an early and outspoken champion for ending the Israeli occupation of the West Bank and Gaza Strip. Ms. Ofran remains closely tied to her roots, and in 2012 was editor of a book of her grandfather's weekly teachings entitled The Ethics of the Fathers according to the Commentary of Rabbi Haim of Volozhin (published by Agam).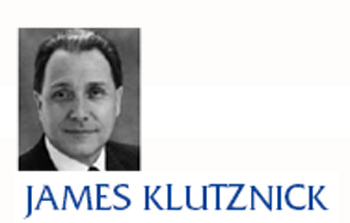 Chair of Americans for Peace Now, Elected March 2012

A native of Chicago, graduate of Princeton University, and United States Air Force veteran, Mr. Klutznick has long been involved in Jewish public life. In addition to serving on the Board of Americans for Peace Now, he was a member of the Youth Commission of the B'nai B'rith Youth Organization (BBYO), President of Chicago's Jewish Family and Community Service, former Chairman and current Board Member of the B'nai B'rith Beber Camp, and head of the Real Estate Division of the Chicago Jewish United Fund.