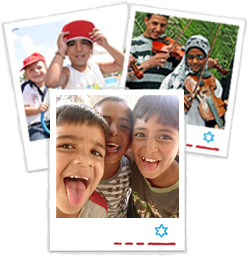 A new generation of Israeli and Palestinian children is growing up in the midst of conflict, trapped by the occupation, ensnared by the fear of violence. It is not a conflict of their making, but it will play a huge role in their lives.

A peace agreement can change the course of their lives. Contribute now to help make that change possible.

APN and Peace Now work to make that peace a reality: We press for tough American leadership. We support honest reporting from the West Bank about the challenges that settlements pose. We mobilize tens of thousands of Israelis and Americans to demand progress.